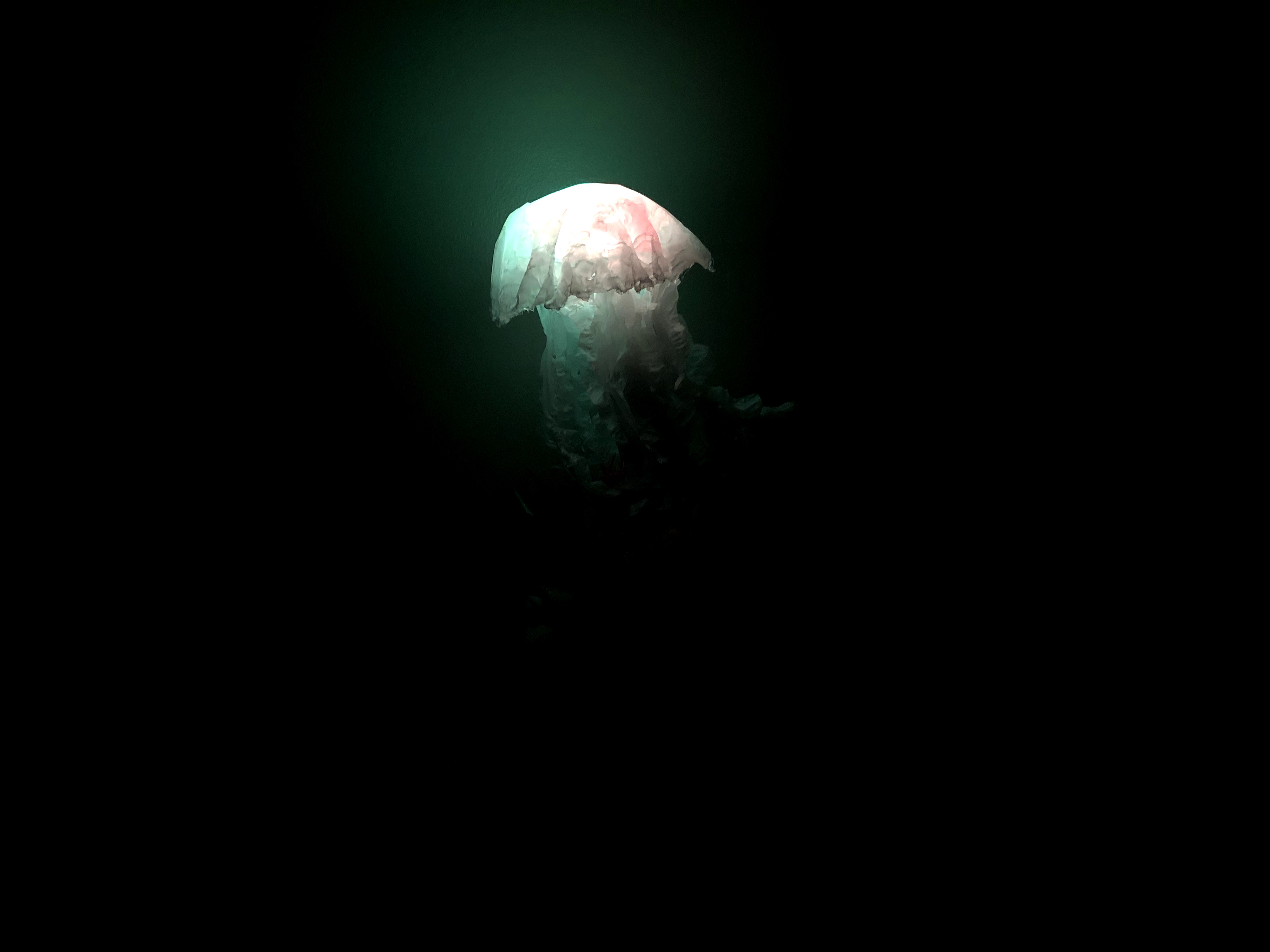 Overview
Aurelia is an
Arduino
-powered, 
Jellyfish
-shaped light for those avid ocean lovers. This lamp emits various colors of light under a special pattern to create a vivid
breathing
effect such that the jellyfish will come alive at night. In this project, I worked on the lamp fabrication and Arduino prototyping.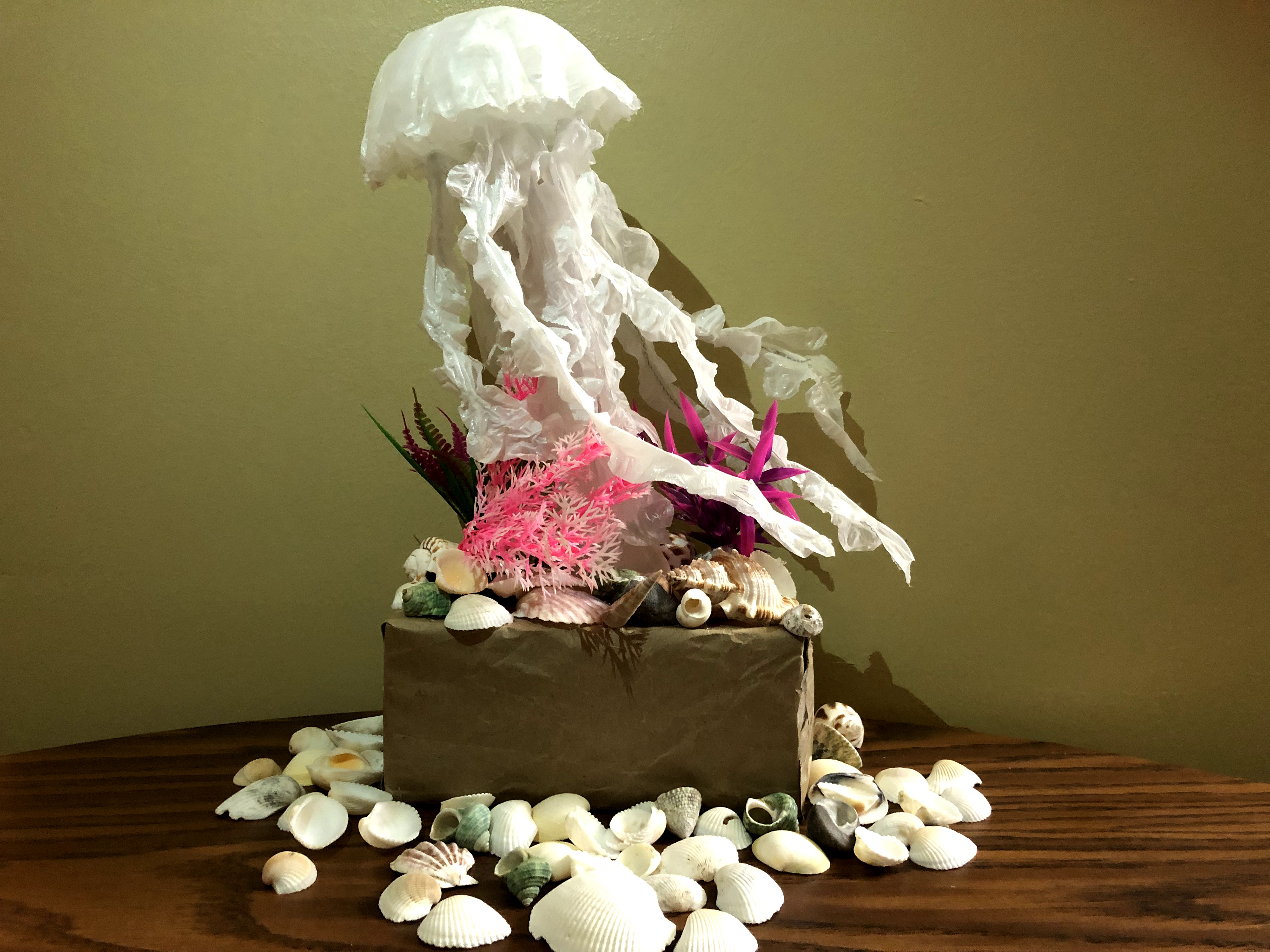 Inspirations 
Many sea animals has the ability of
bioluminescence
 to lighten the dark environment in the ocean and such vivid colors of marine life have fascinated many people including me as a child. So we decided to incorporate the shapes of
marine
lives and theirs bioluminescent characteristics to the design of a decorative light. However, due to limited time and resources, we chose the jellyfish-shaped lamp as a representative of the marine life themed light family.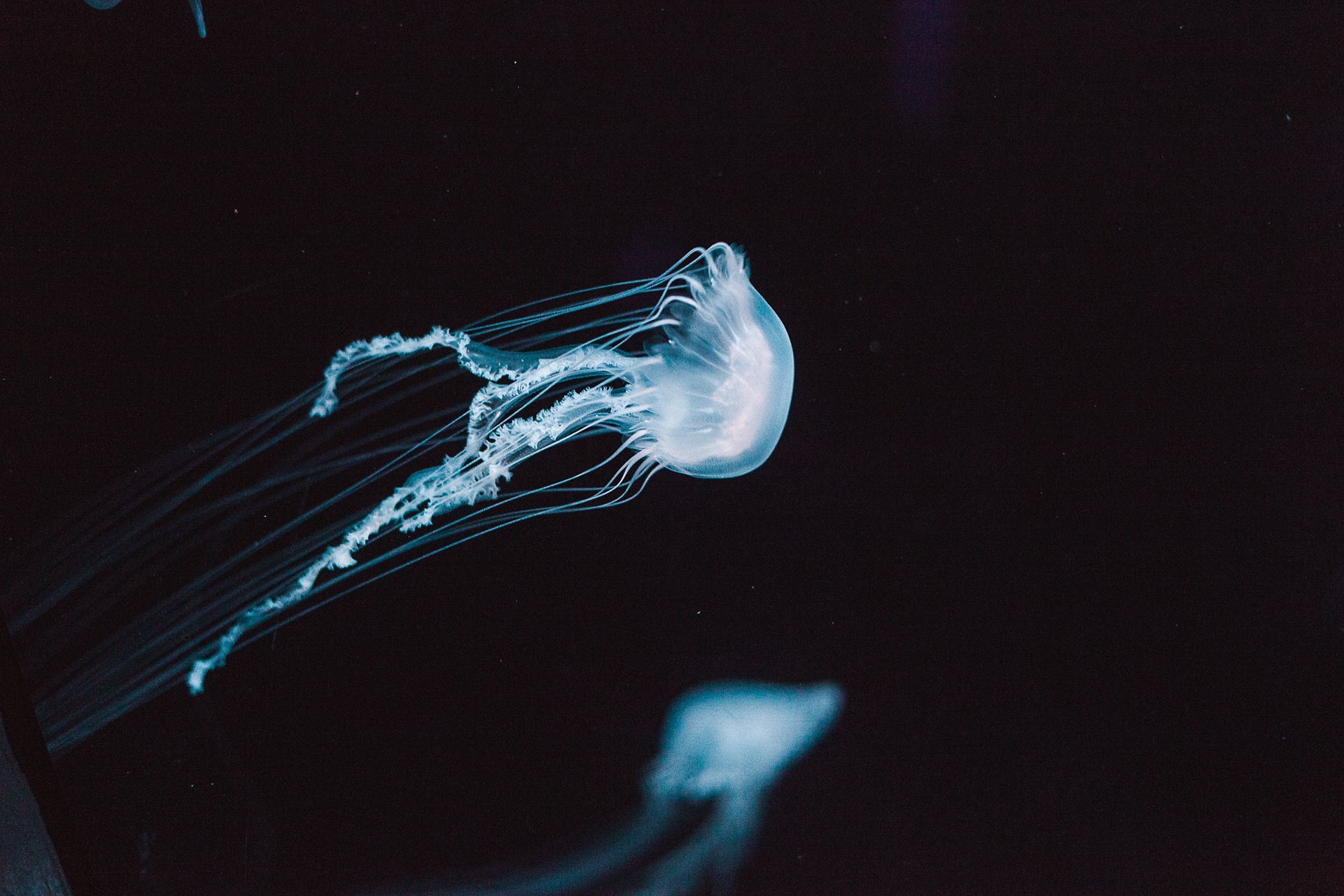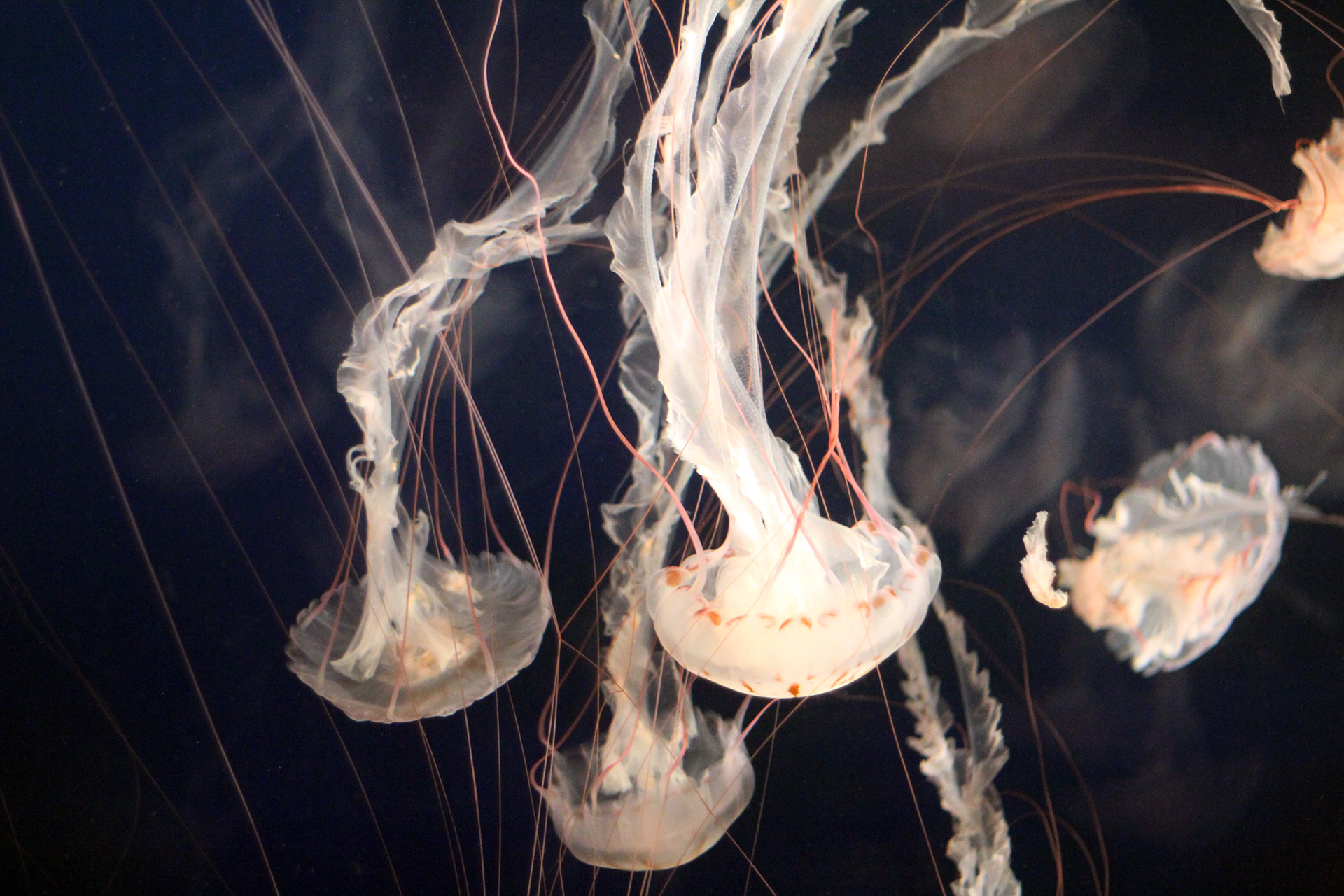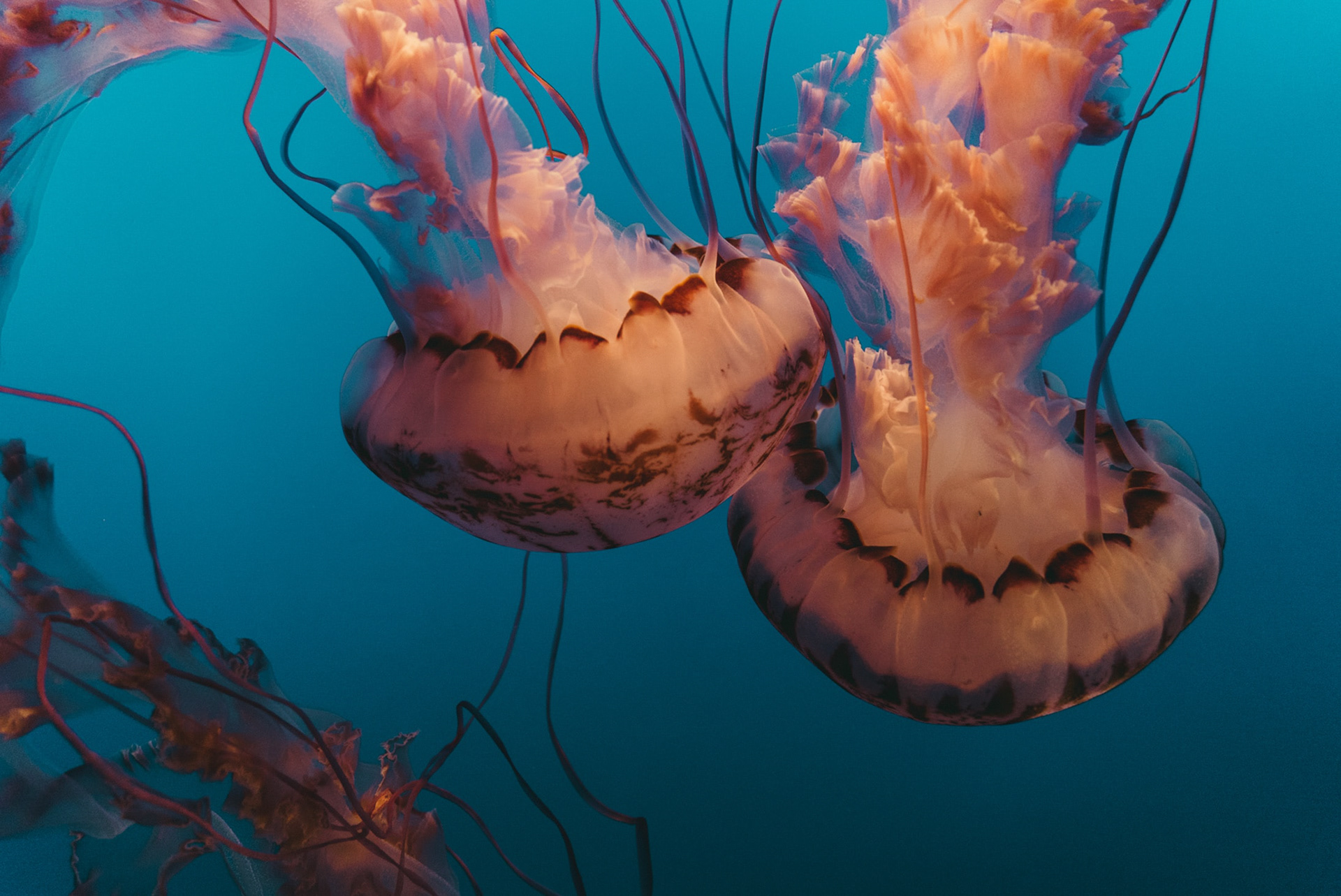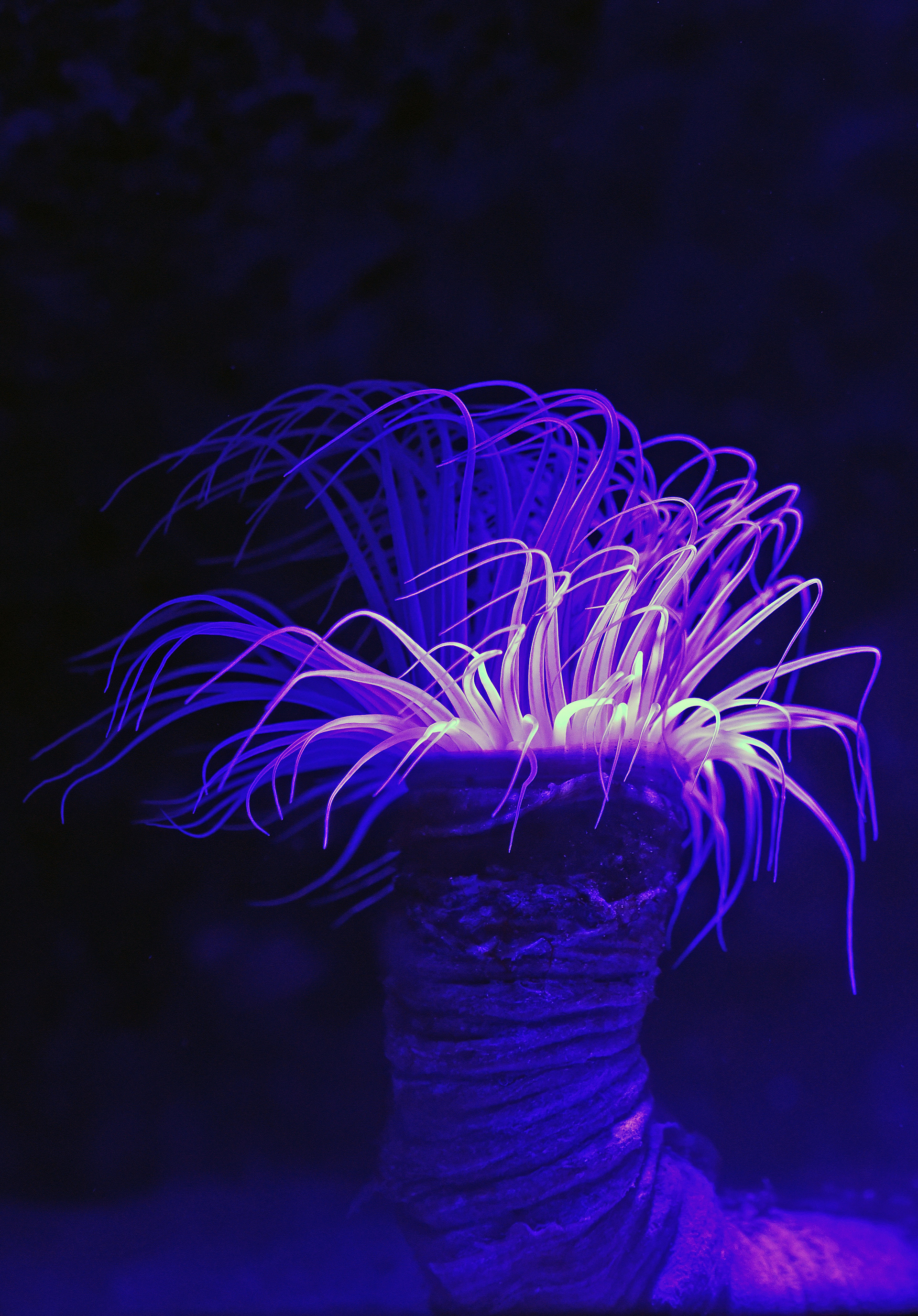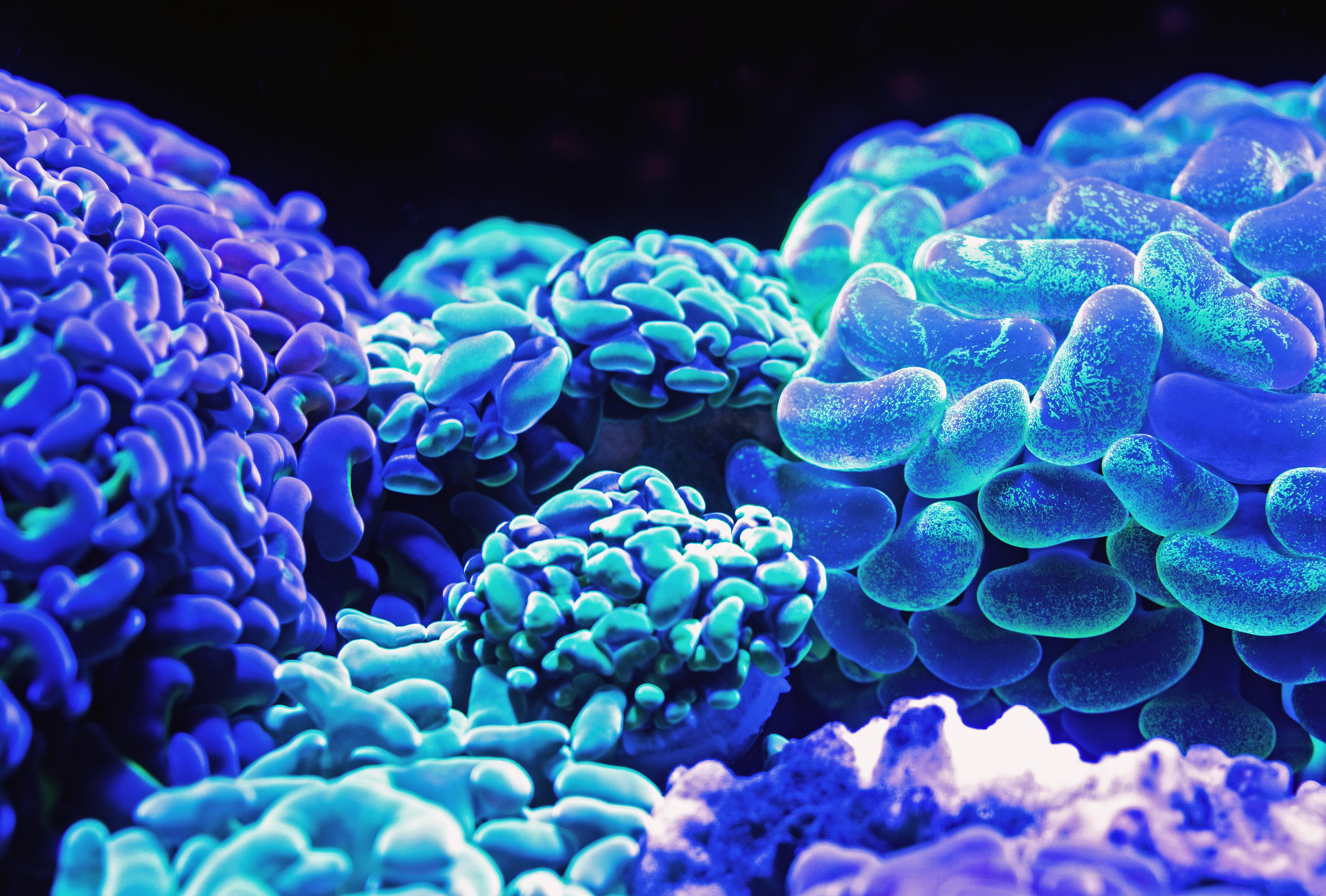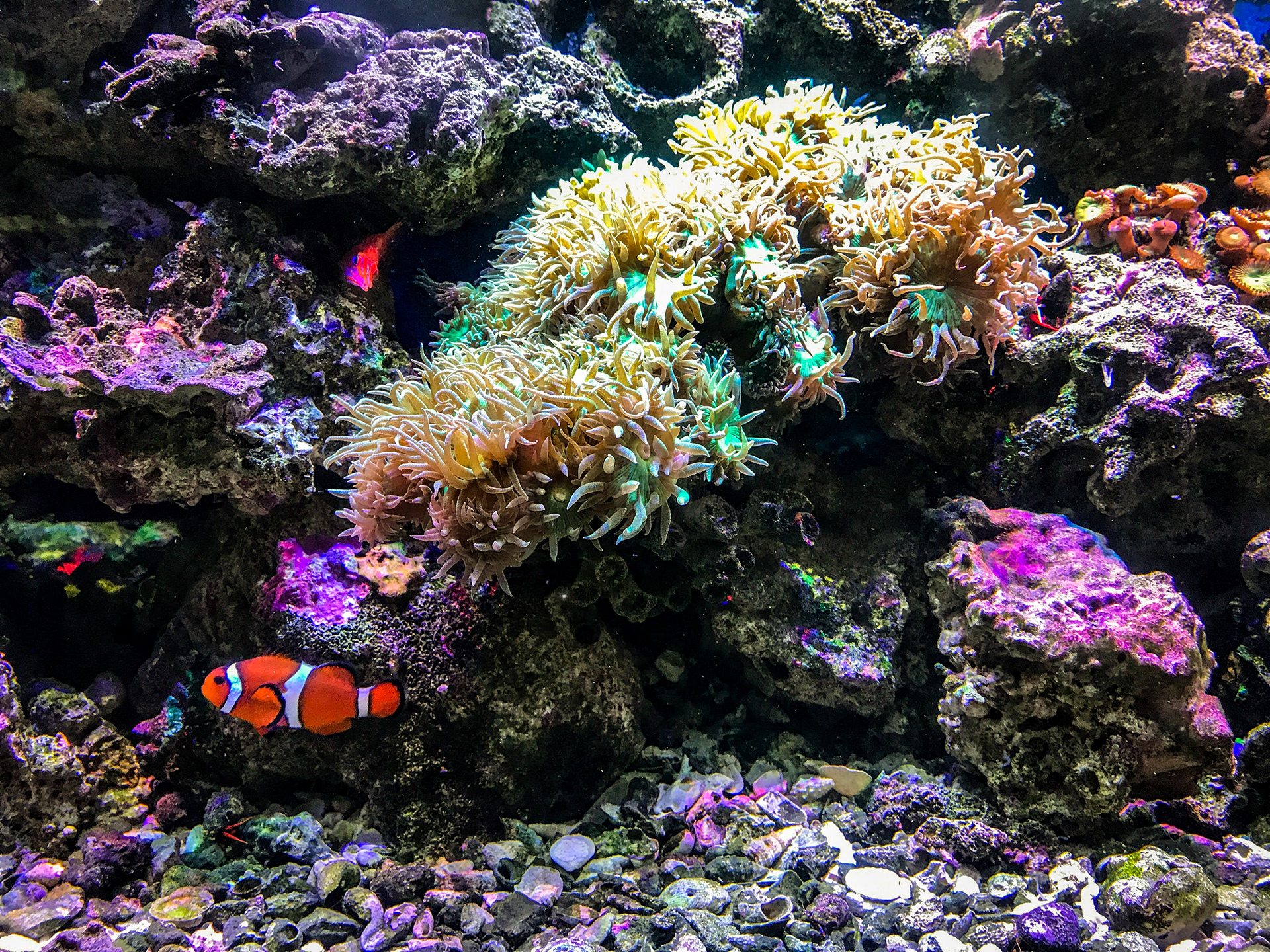 opportunities
In the current market, we found that most jellyfish lamps are pretty
expensive
with most of prices ranging from $30 to $400. On the other hand, the less expensive ones are often poorly made and with
limited
colors. In the plot are three jellyfish lamps we found on the amazon website that are quite representative of the situation. As we can see, the top right portion of the plot is a blank which means that an affordable and aesthetically appeasing lamp is in great need.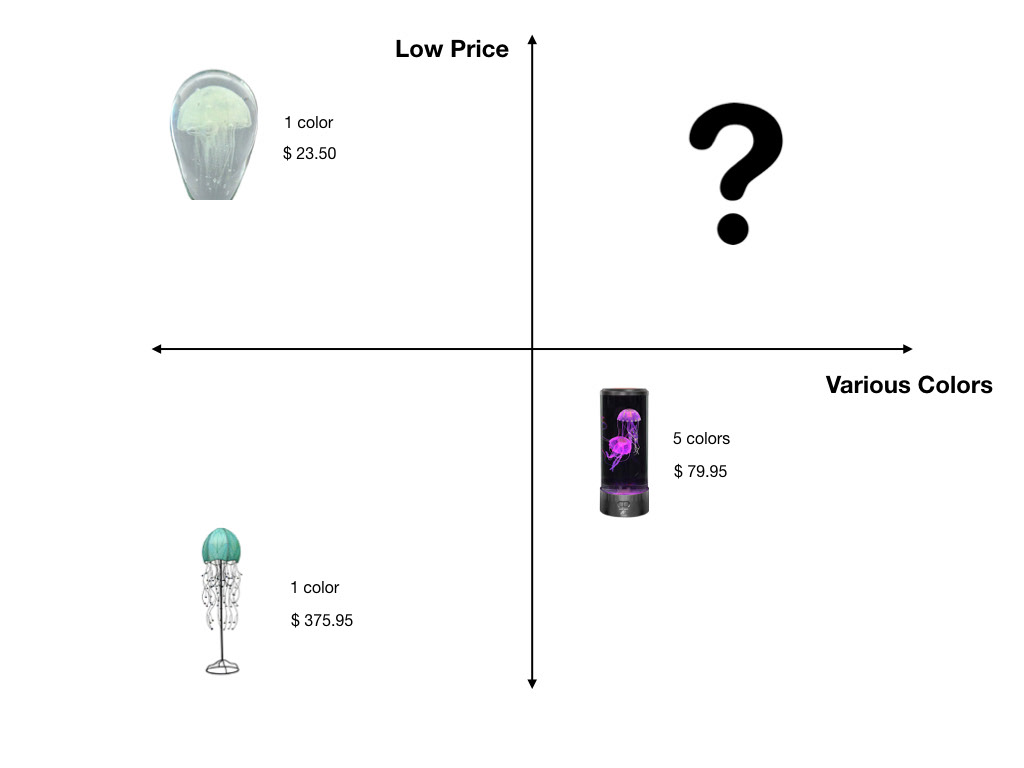 Light Studies
A green ,a red and a blue LEDs combined with the micro-controller, Arduino, are used to generate various colors for the light. To make the light less glaring, we decided to cover the light with a
semi-opaque
material. A plastic cup is used in this prototype.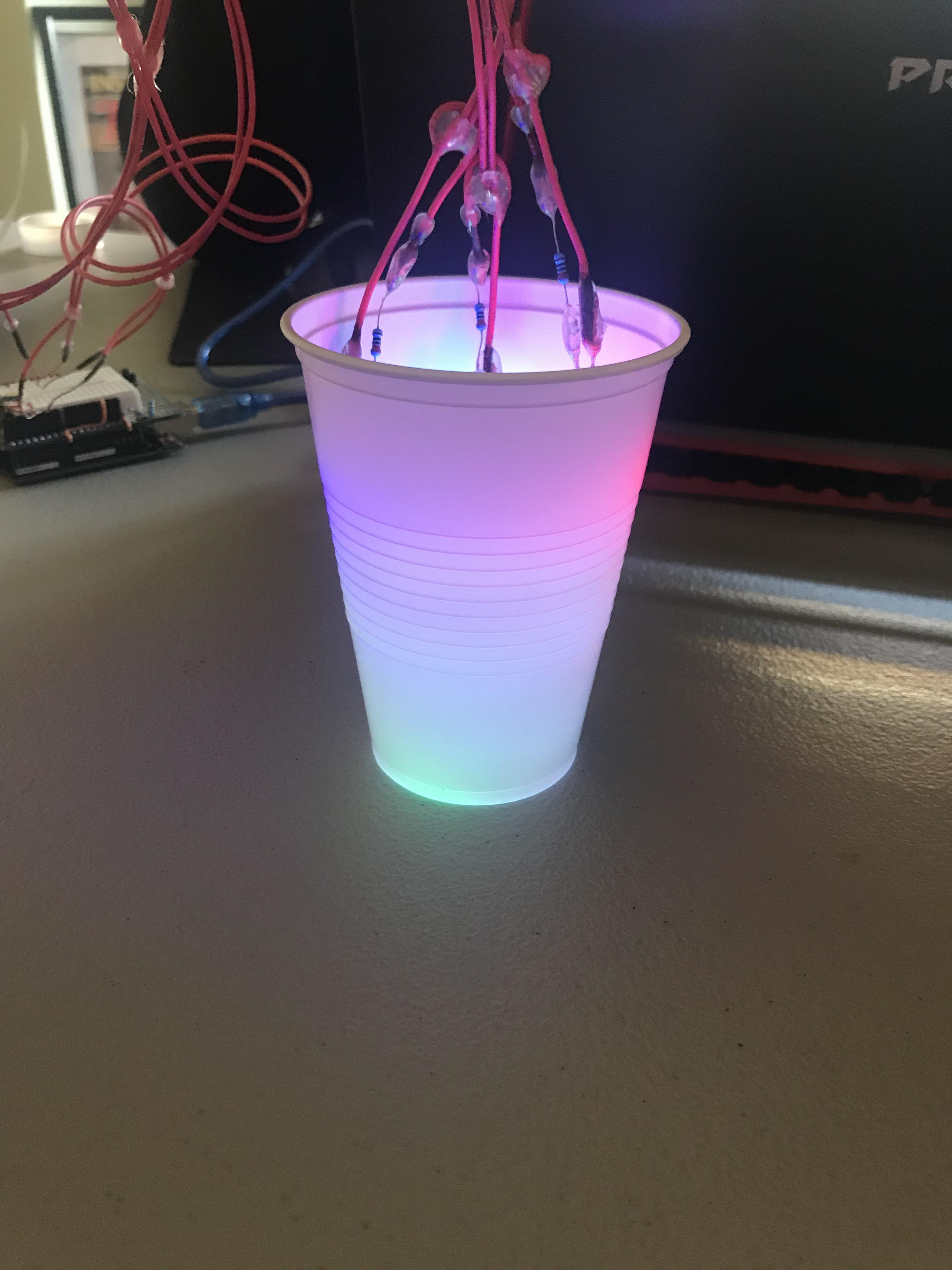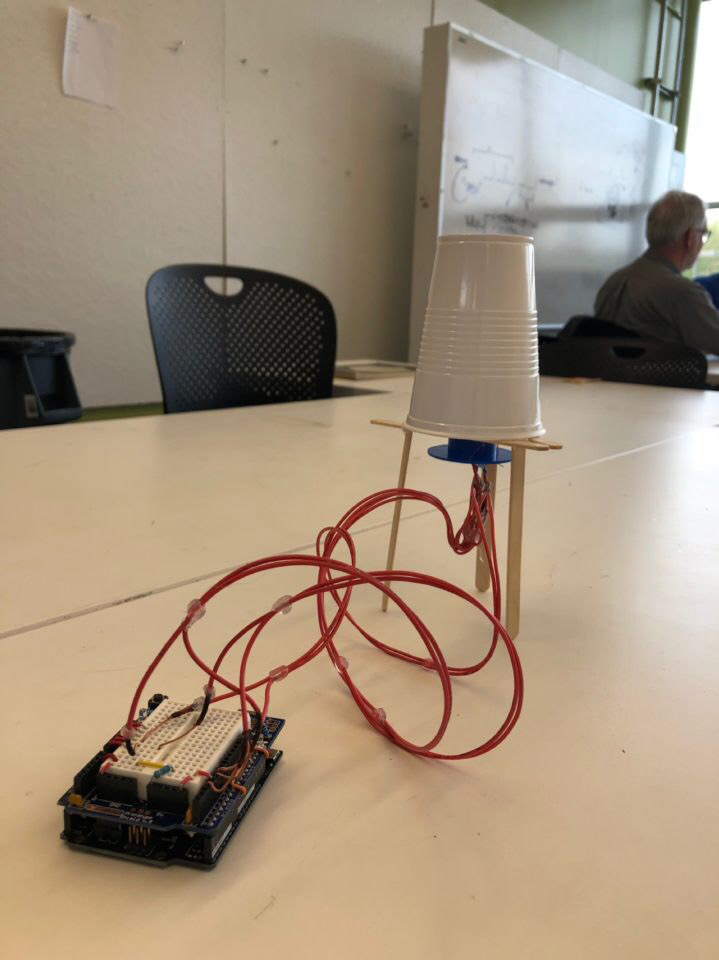 Shape Studies
Given the working prototype for the light effect, we focused more on the shape of the light in the second prototype.
Thermoplastic melt
 (hot glue) is chosen as our material for the head due to its optimal light emissivity, great plasticity and relatively low cost. So we basically poured the hot glue inside a bowl with a wax paper in between and as the hot glue cooled down, the head became solid. The fluidity of the hot glue rendered it a natural look and the wax paper gives it a fine touch.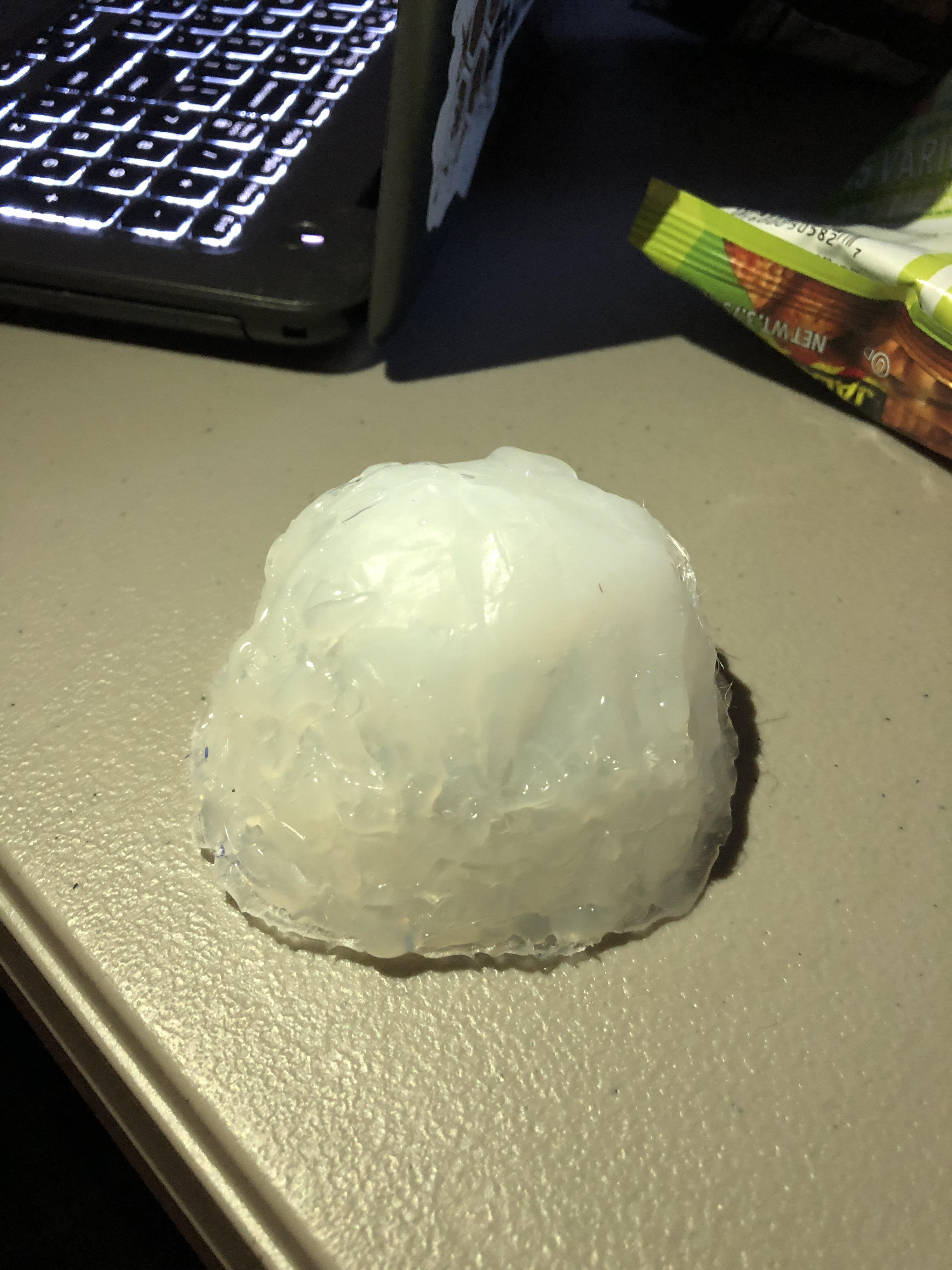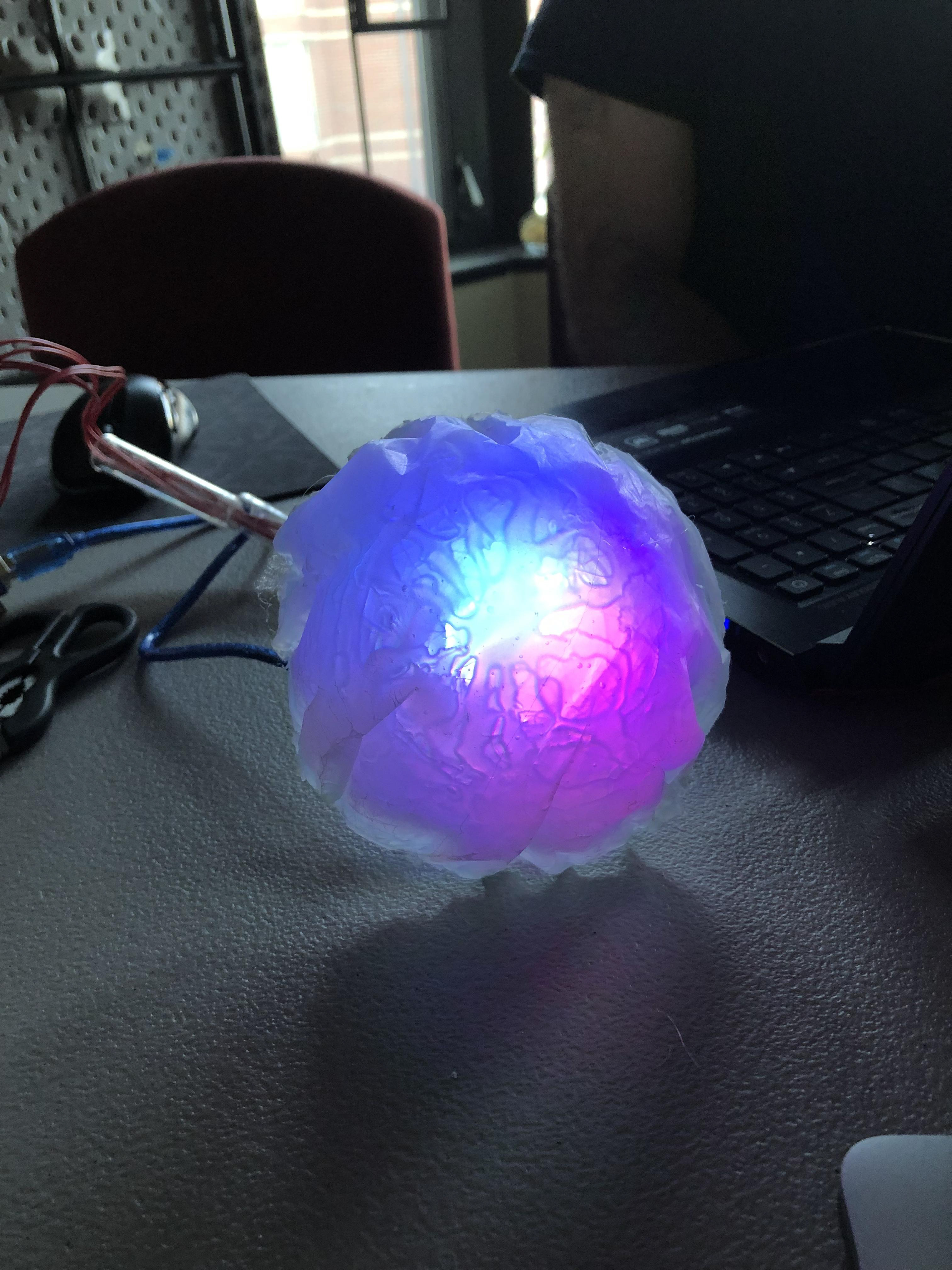 The
tentacles
are made of aluminum wires and plastic bags. The
aluminum
wires enabled the tentacles to change their shape according to the customers' will and the plastics covers of the makes the tentacles really similar to the real ones of the jellyfish.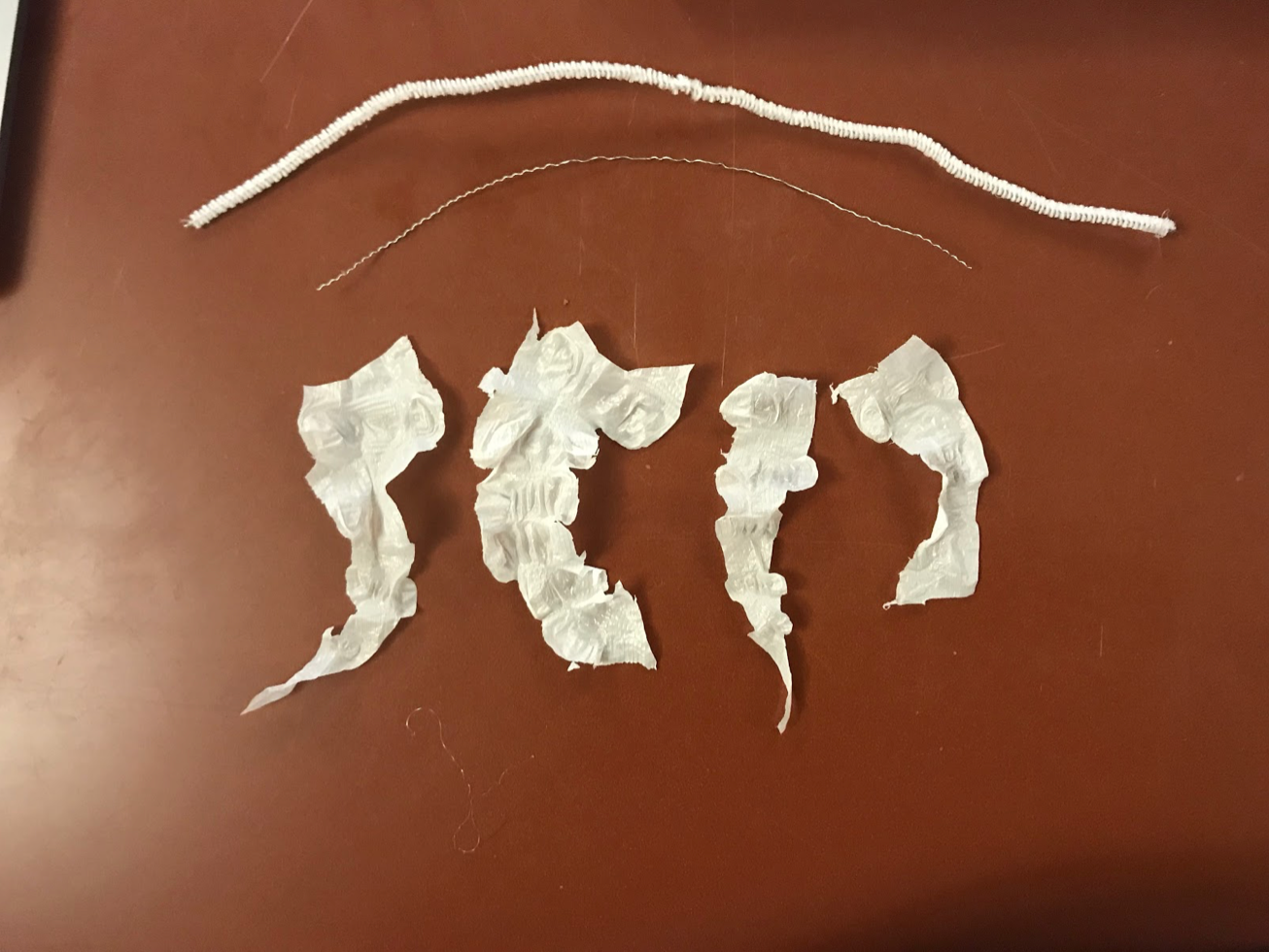 Final Prototype
We
assembled
all parts according to the diagram shown below. To further mimic the ocean environment, we decorated the lamp with some sea shell assortments and plastic seagrasses.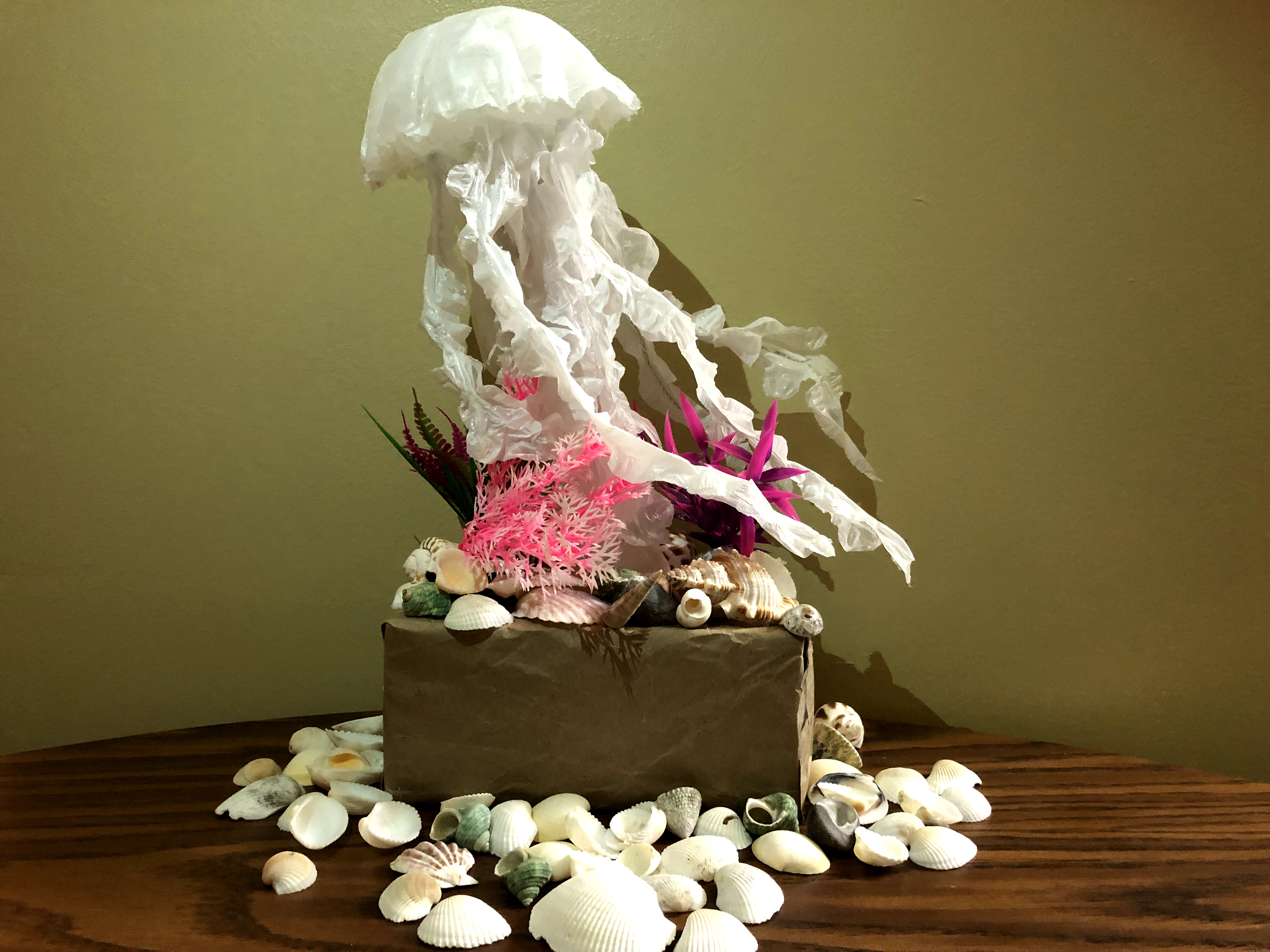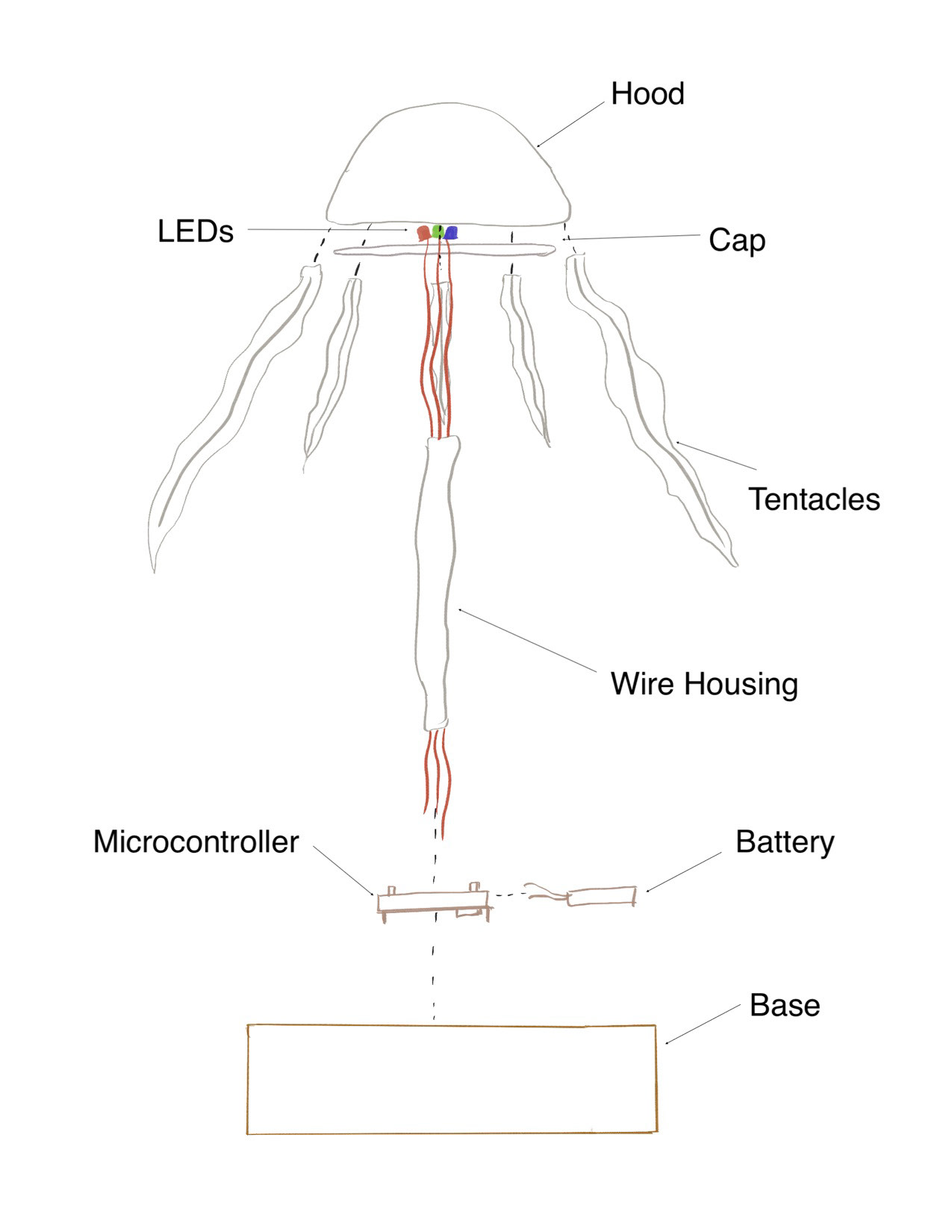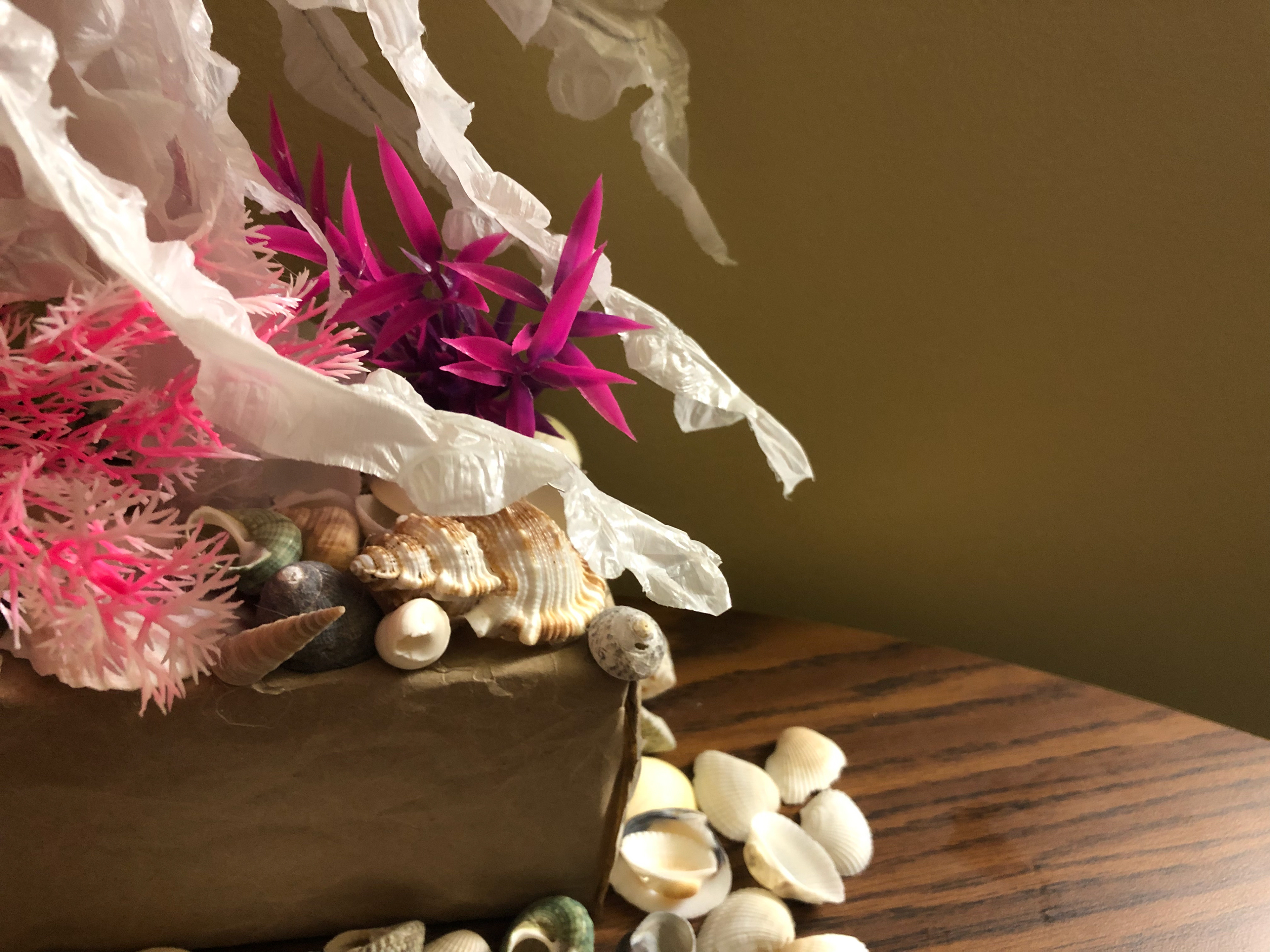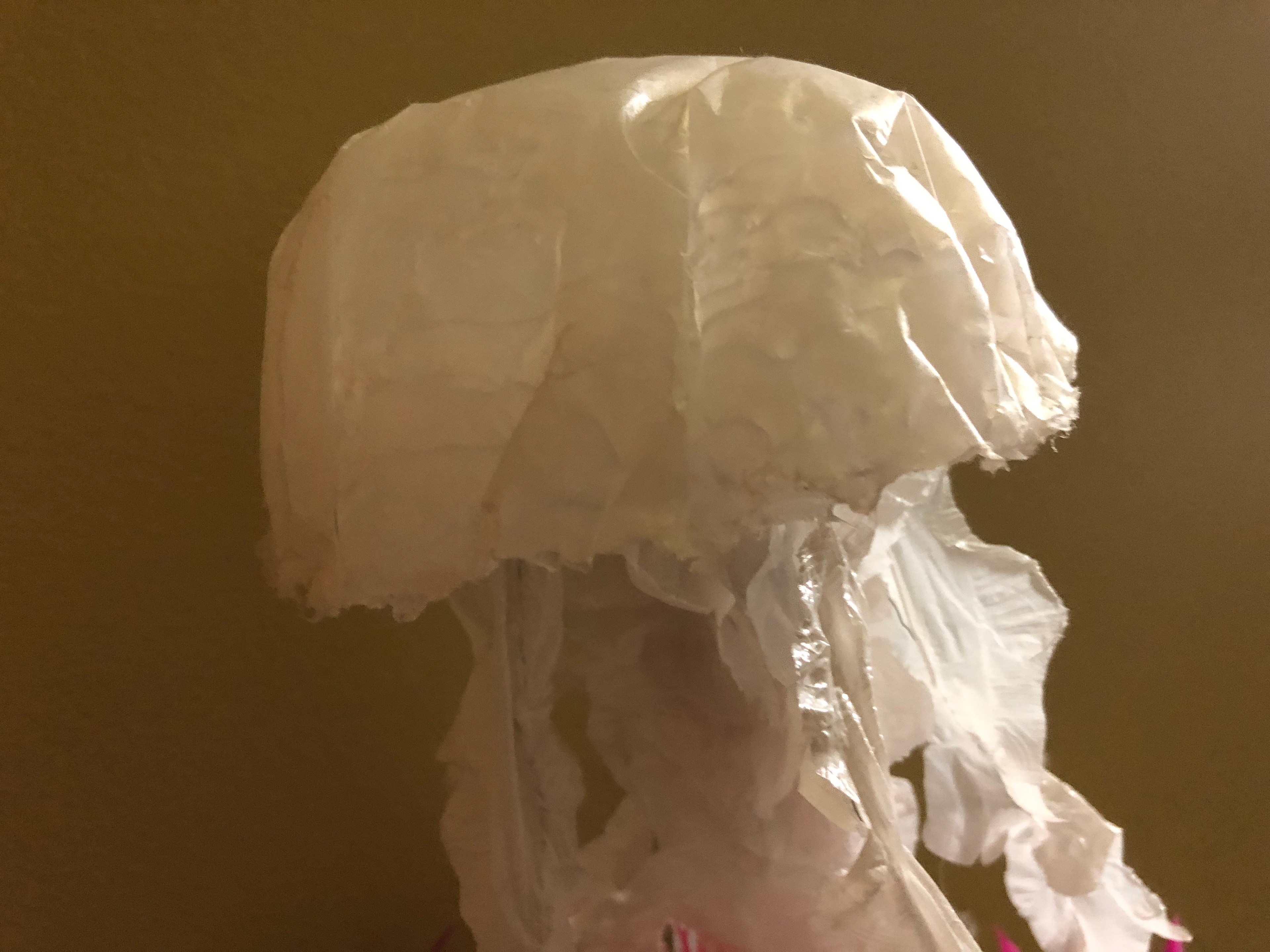 Breathing Mode
To make the jellyfish come alive, we even coded the Arduino in a way that the light colors will change subtly from one to another to create a
breathing
light effect.